User List
From the Hamburger Menu select Users to display the list of users assigned to your TraceableLIVE® account.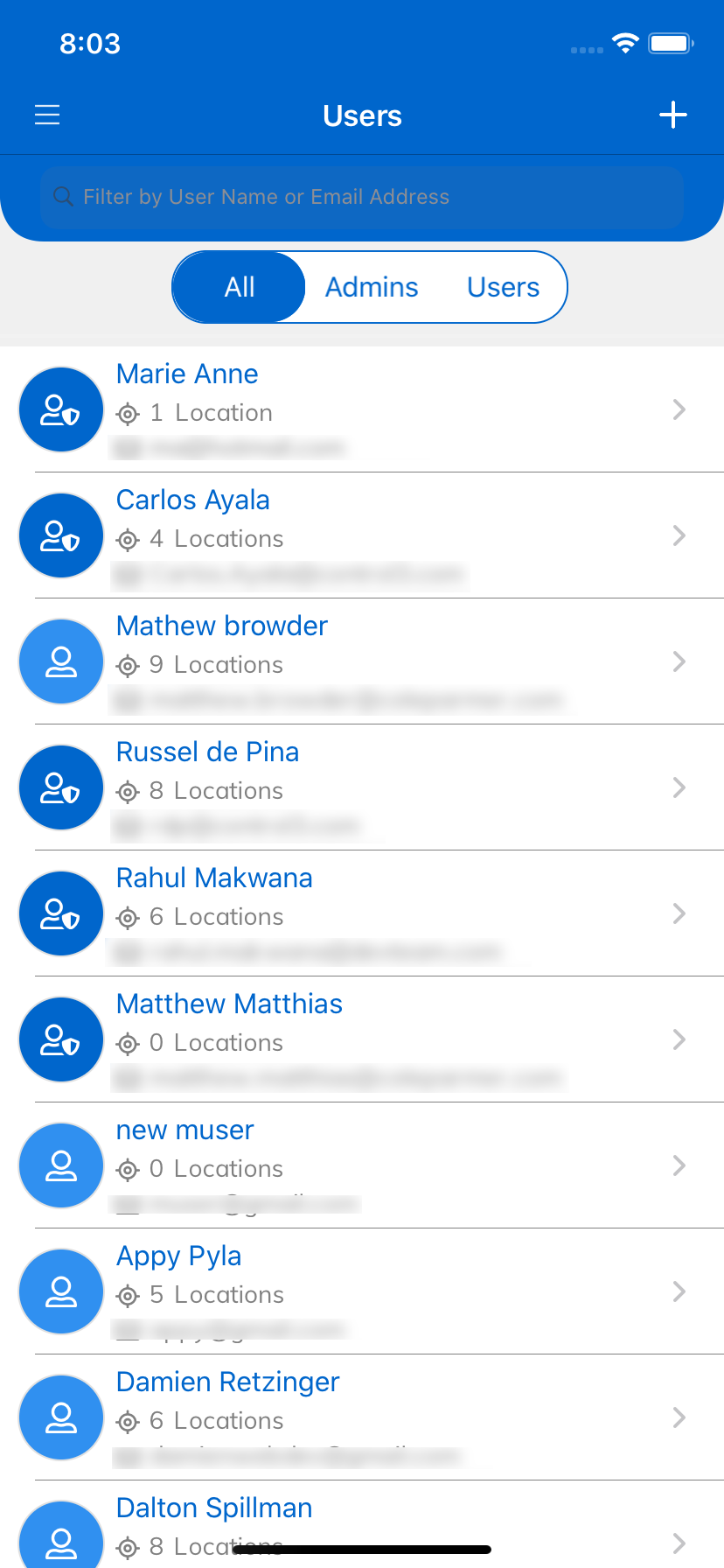 Initially, all user account are shown, however, you can change this by selecting the Account Type at the top of the screen. Select Admins to show only users with administrative rights.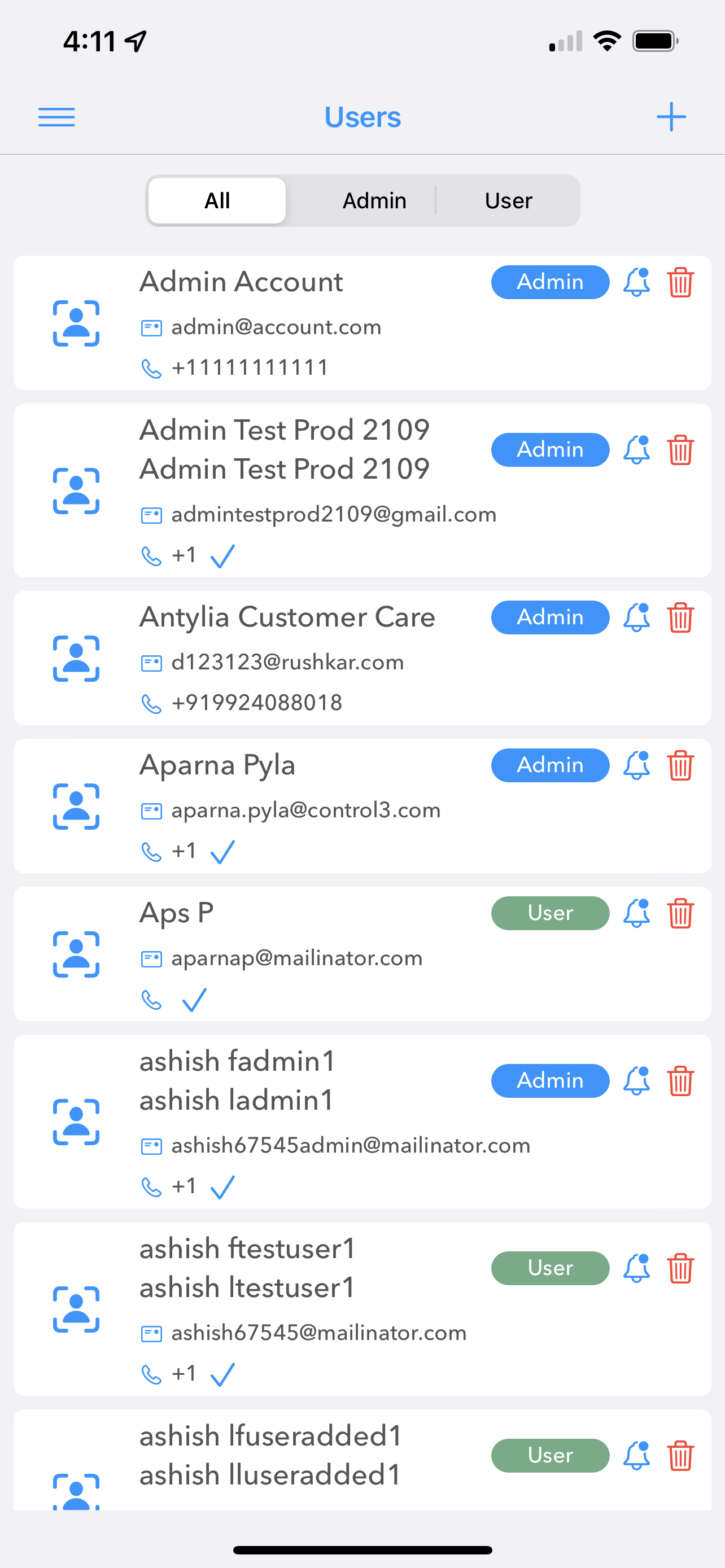 Select Users to show normal, non-administrative user accounts.
Searching for Users
Enter text in the Search Bar at the top of the screen to find user accounts containing the given text.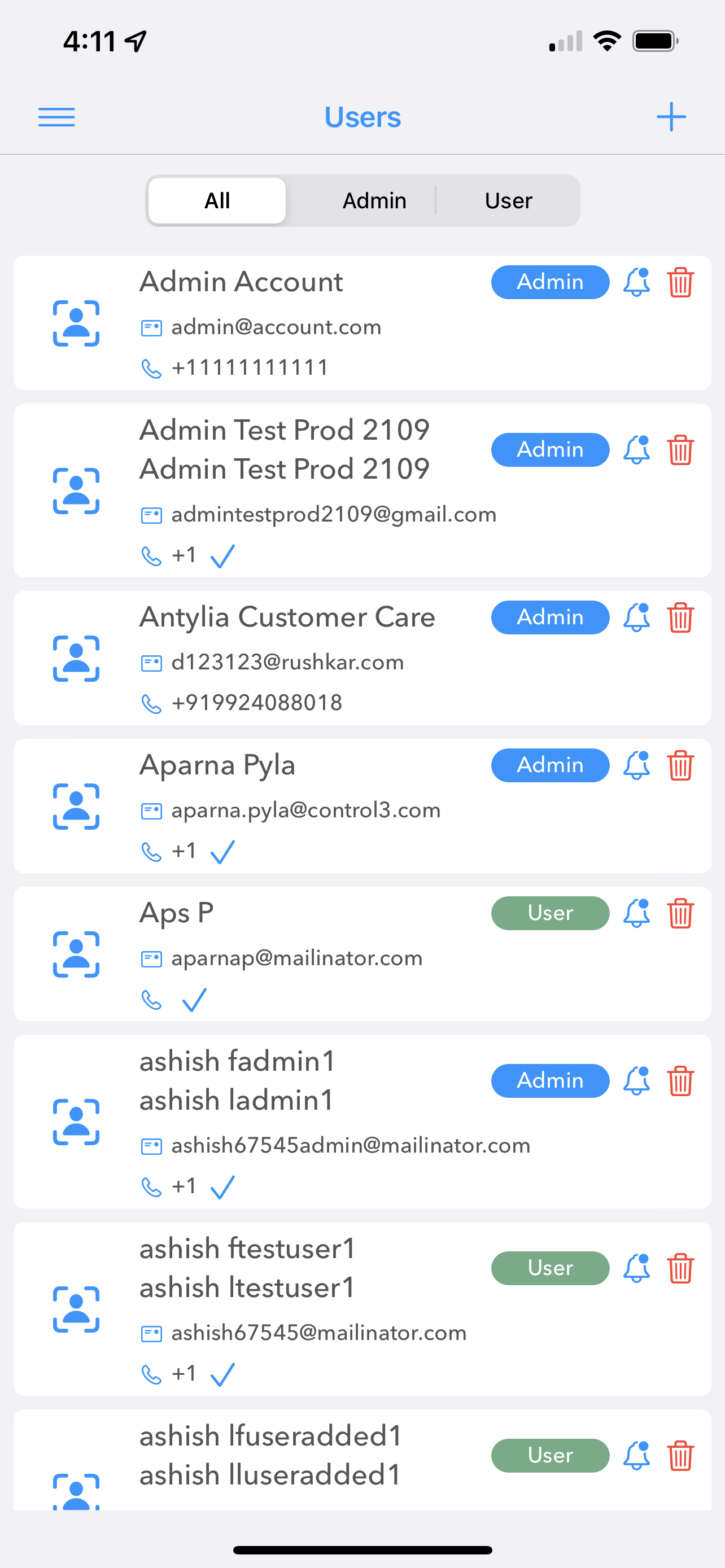 Adding a User
If the account that you are logged in under has administrative rights, tap the + button in the top, right-hand corner of the screen to add a new user. A new, empty user account will be created and the User Editor will be displayed.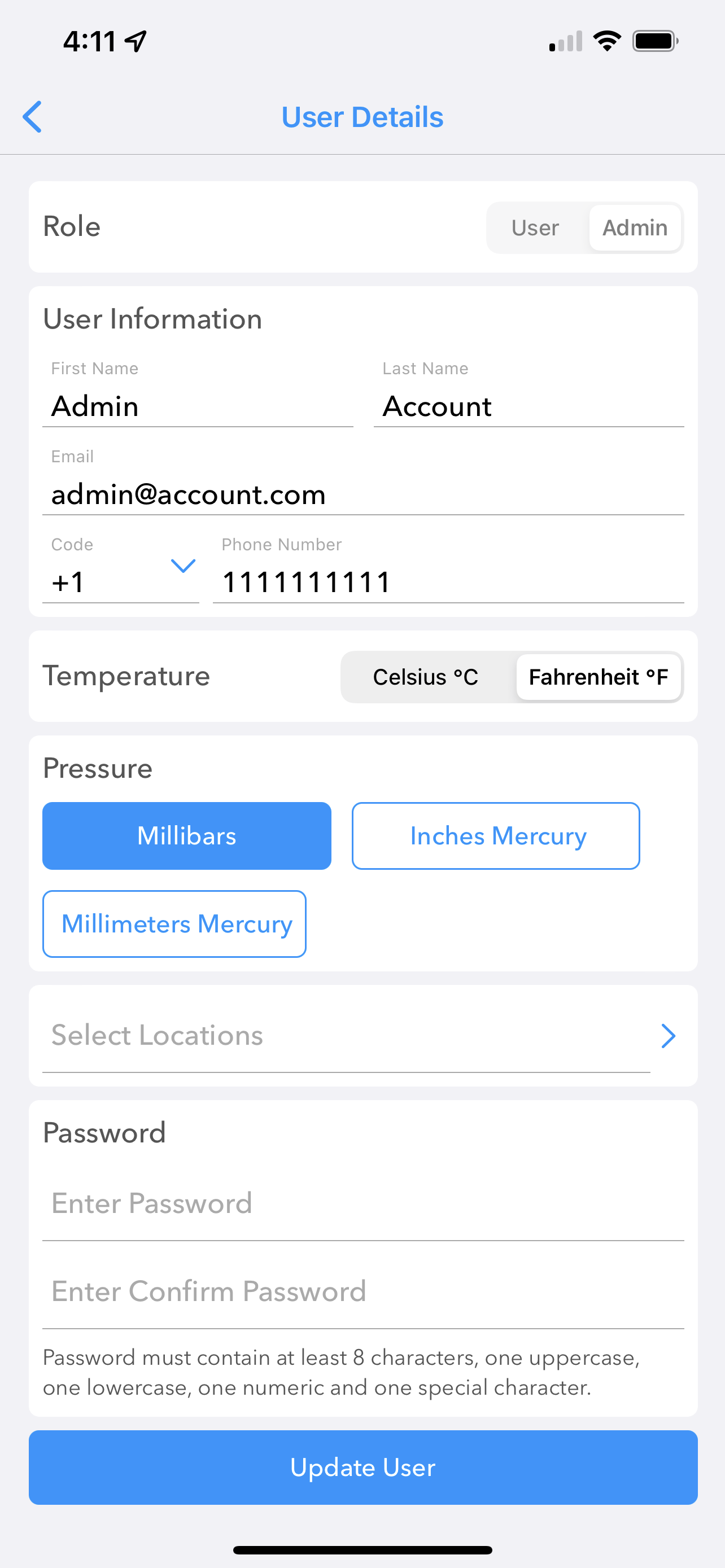 Enter the required information and tap the Save button at the bottom of the screen to finalize the new User Account.
---
Was this article helpful?
---
---
What's Next