The Data Logger Upload list shows all of the exports from an Excursion-Trac™ or Memory-Loc™ Traceable device that have been uploaded into TraceableLIVE.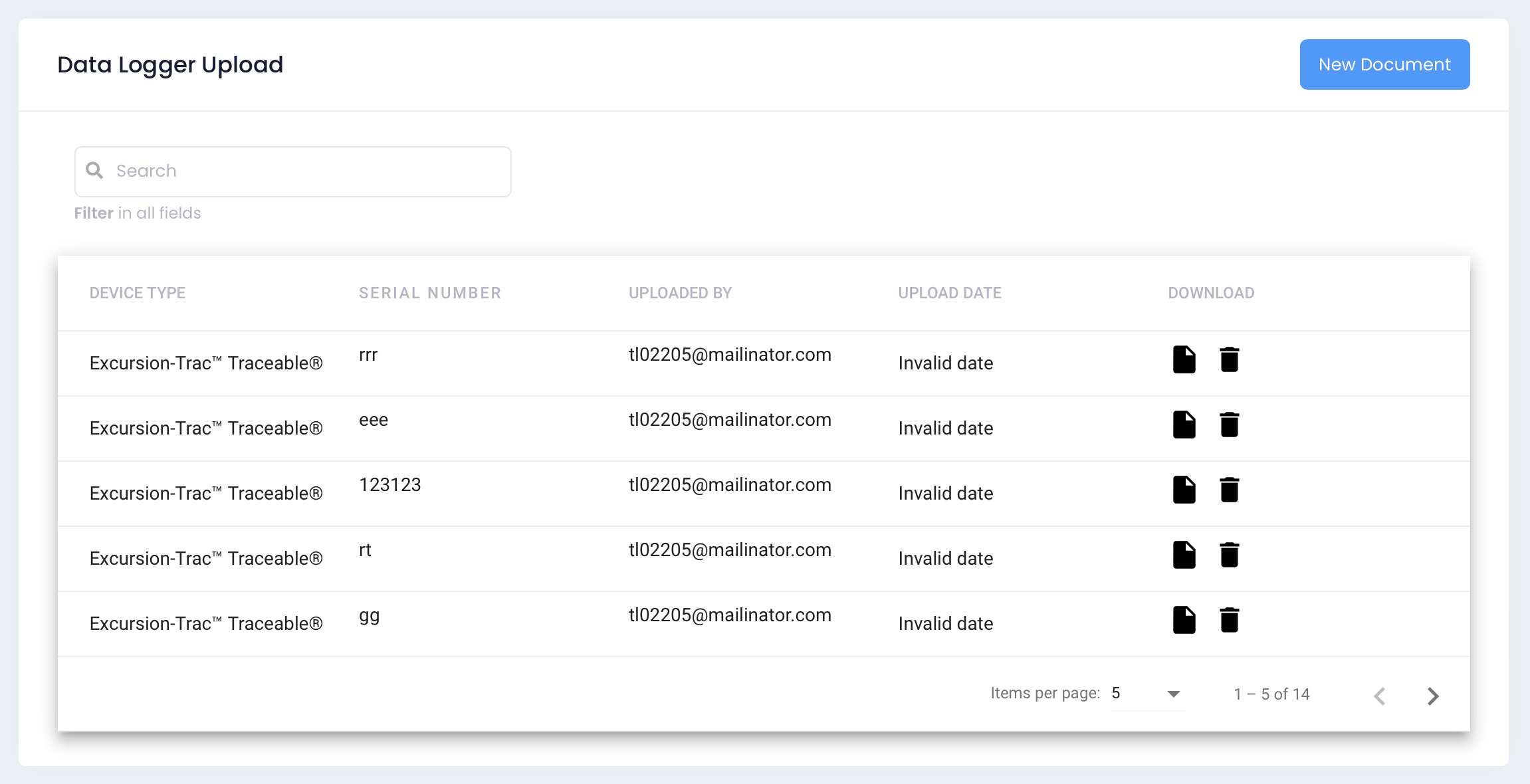 This list provides the following information:
The Type of Device the data was uploaded from.
The device's Serial Number.
The User that uploaded the data.
The Date the data was uploaded on.
The Status of the upload. This field will give live state data on the status of the upload such as:

Upload Successful
Upload Failed
Upload Being Parsed
Upload Parse Comleted

The File Icon - Allows you to download the original data file exported from the device.
The Trashcan Icon - Allows you to delete this upload.
The Info Icon - If you hover over this icon, you will get the status of the file parse as either successful or failed with a reason for the failure.
The Download Icon - Downloads the generated PDF Report from the data uploaded. NOTE: This icon will first display as a Processing Icon until the file has been parsed and the report generated.
PDF Report
After the file has been successfully uploaded and parsed, you can click the Download icon and download the generated Data logger PDF report: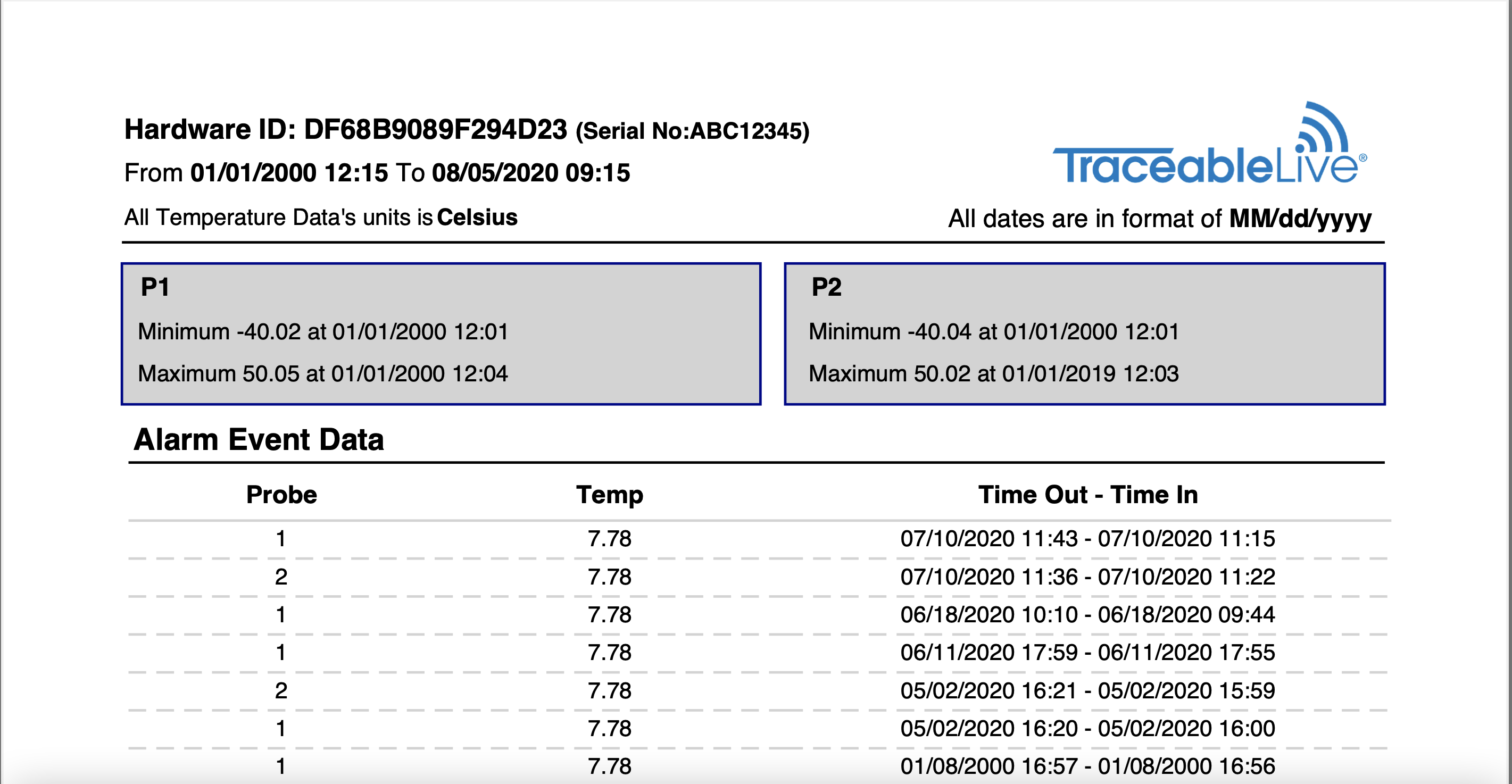 ---
Was this article helpful?
---
What's Next