Payment Details
The TraceableLIVE® Web App Account Editor allows you to maintain the Payment Method used to pay for your TraceableLIVE® Account.
Click the Logged In User Menu in the top, right-hand corner of the screen and select Account Settings.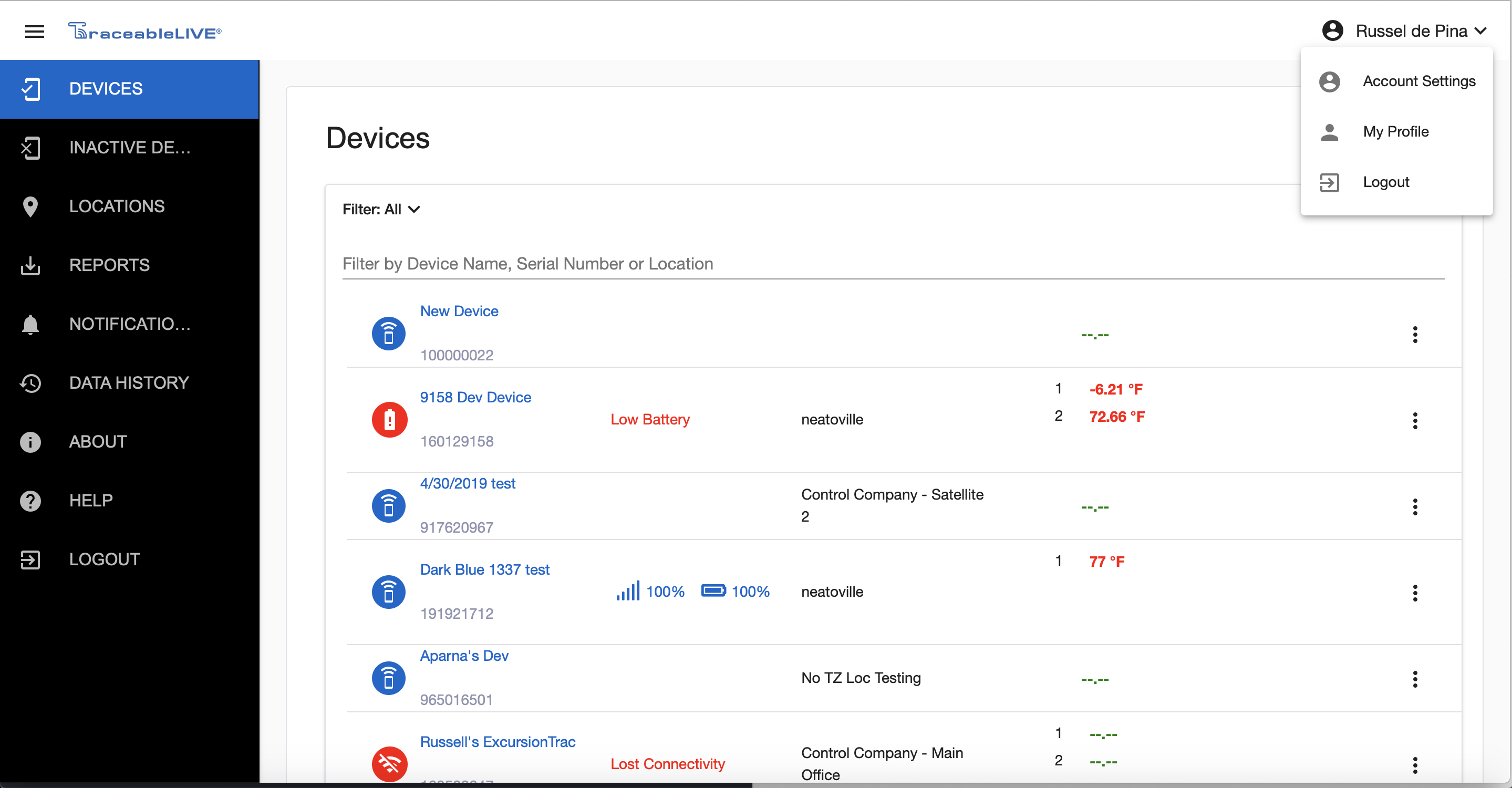 This will display the Account Settings Editor.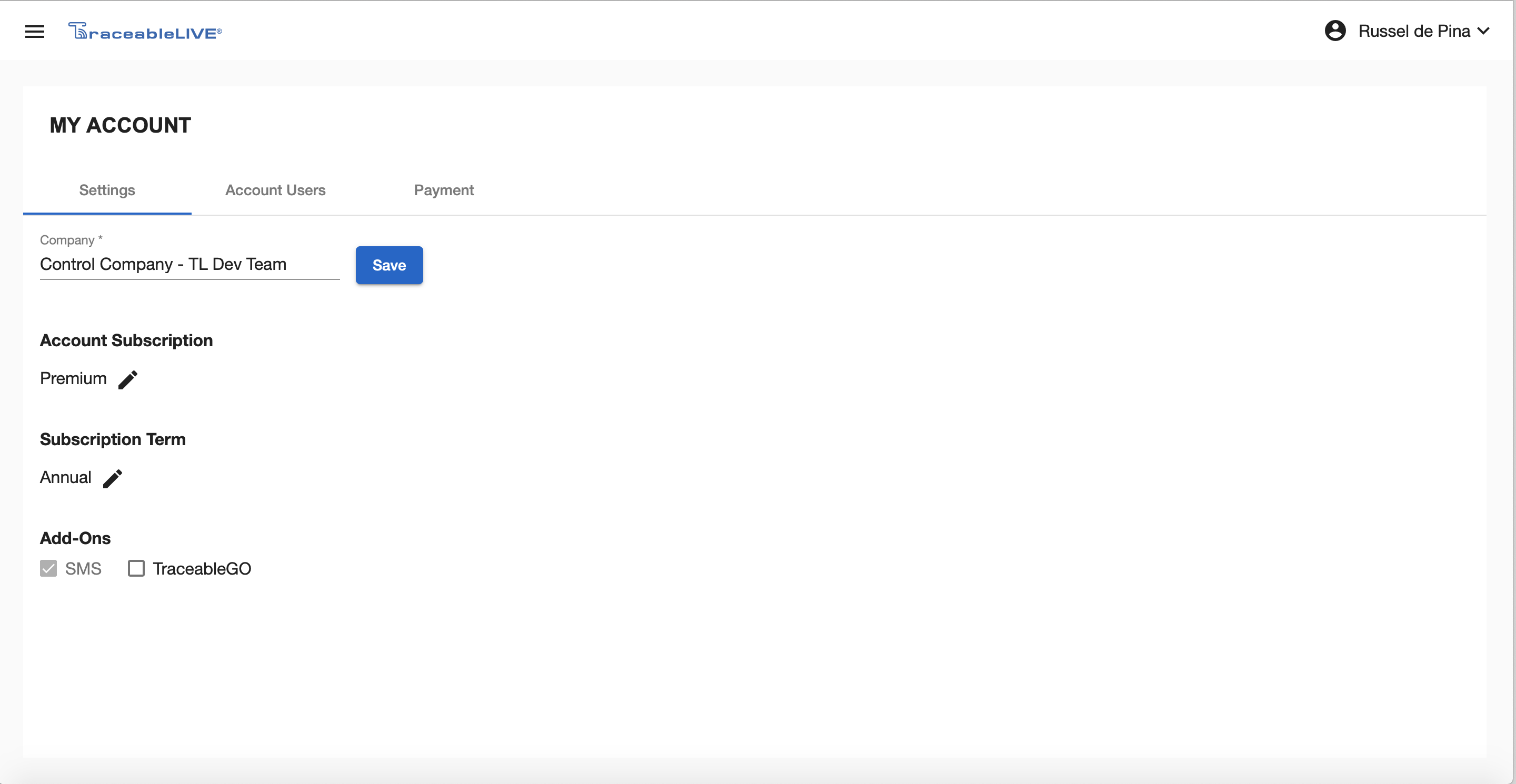 Next, Select the Payment tab to display the Payment Details view.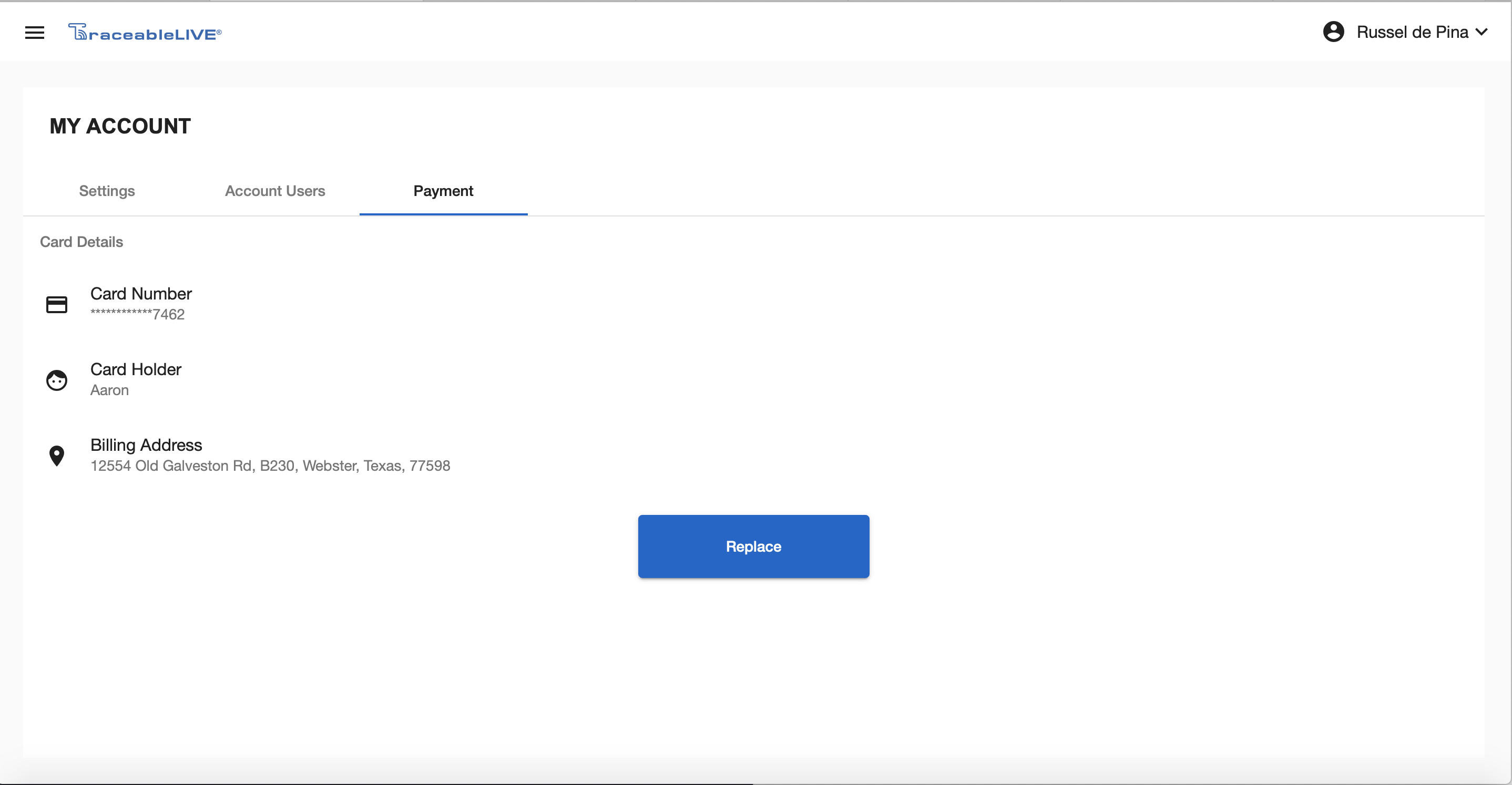 Click the Replace button to change your Payment Method.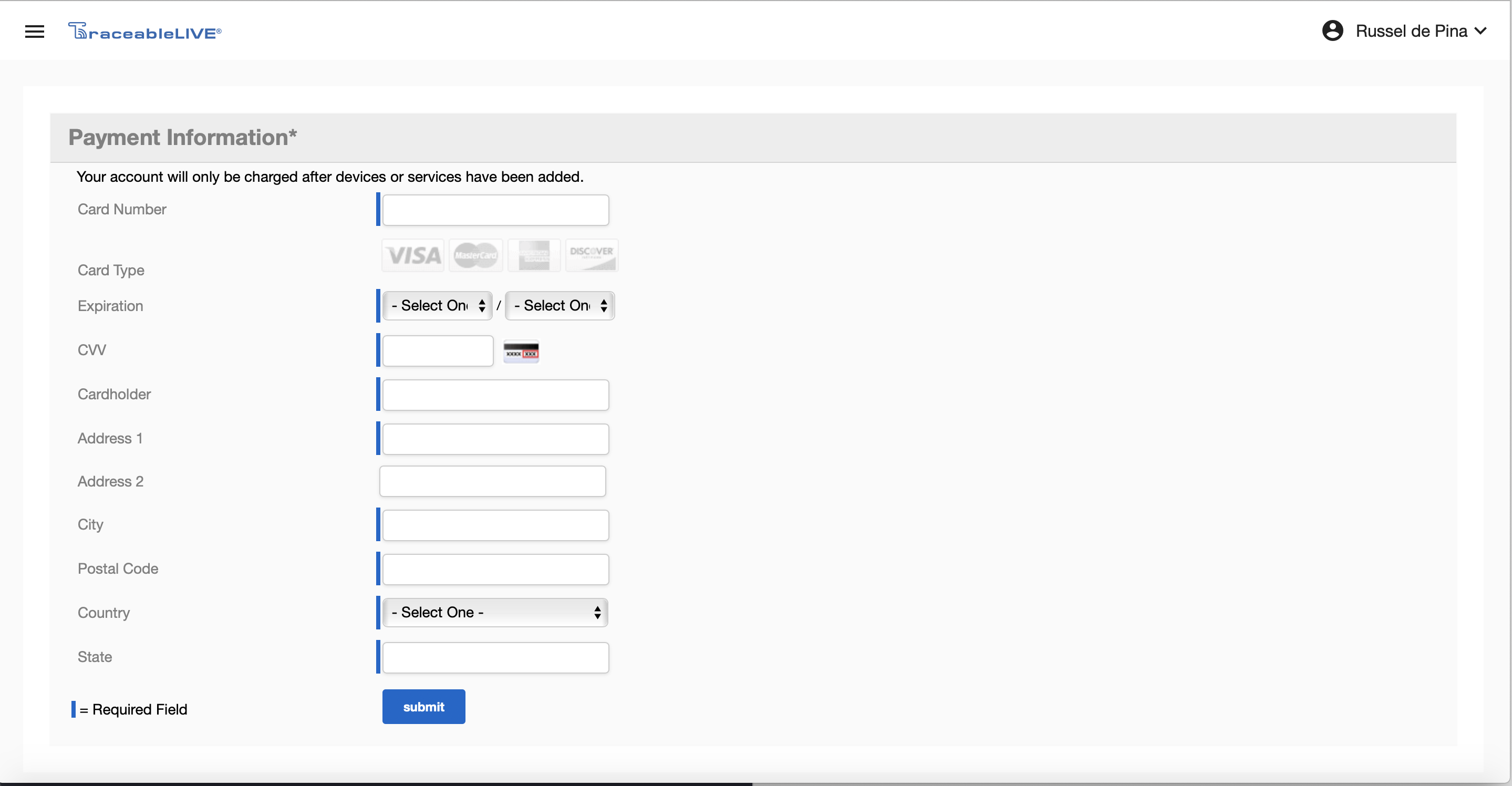 Enter the updated details and click the Submit button to save your changes.
---
Was this article helpful?
---
---
What's Next