Share feedback
Thanks for sharing your feedback!
Password Recovery
In the event that you have forgotten you account password, you can use the builtin Password Recovery feature of the TraceableLIVE® Mobile App to reset your password to a new value.
On the Login Screen, tap the Forgot Password button: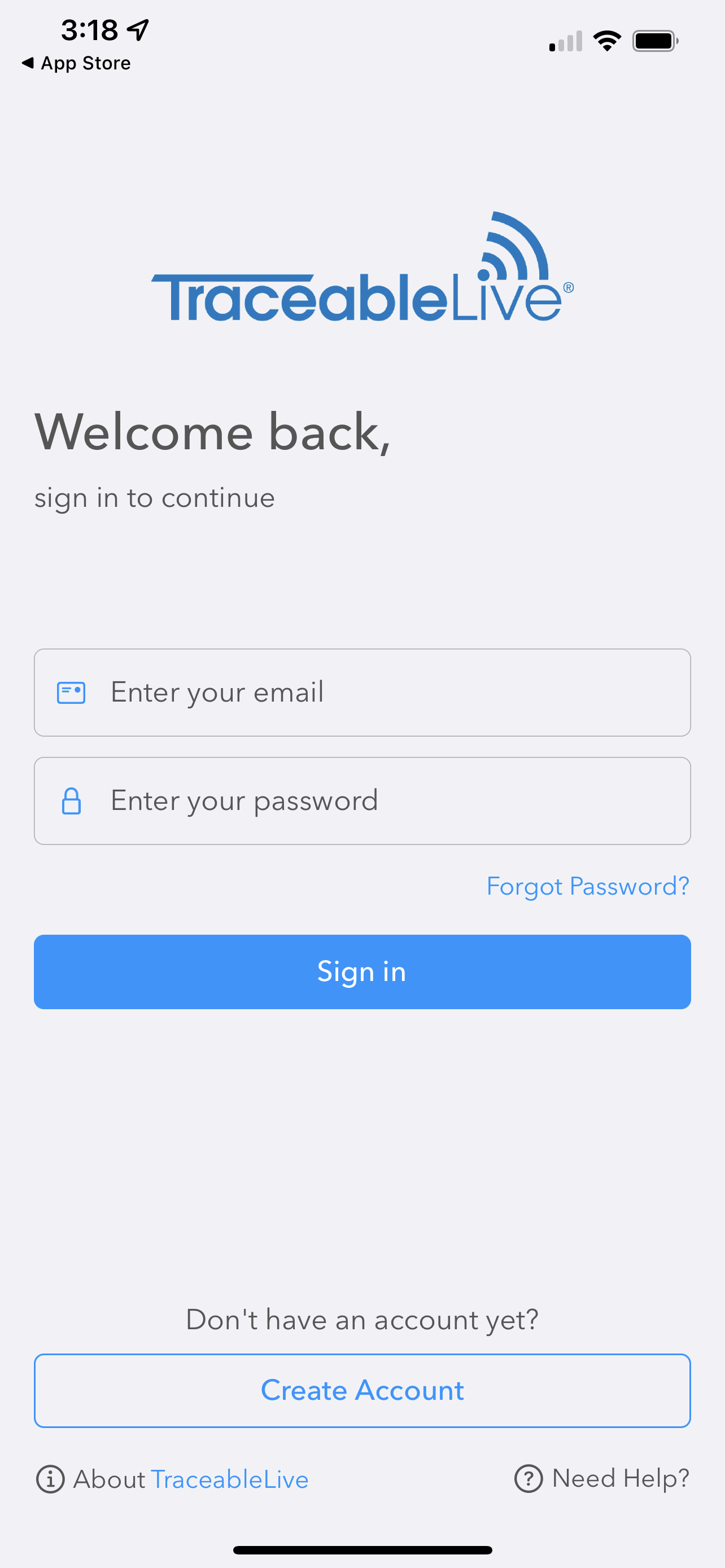 This will bring up a form where you can enter the email address that you used to create your TraceableLIVE® account:
Tap the Ok button and an email will be send to the given address with instructions on how to enter a new password.
NOTE
It might take a few minutes for the email to arrive.
In the event that you do not receive the Reset Password Email, please check in your Junk email inbox. If you still do not receive an email, please ensure that you are using the same email address that you initially used to register your TraceableLIVE® account and try the Forgot Password process again.
If you are still having issues resetting your account password, please contact TECHNICAL SUPPORT at +1 (281) 482-1714 for further assistance.
---
Was this article helpful?
---
---
What's Next