Location List
The TraceableLIVE® Mobile App allows you to enter a list of locations that Users and Device can be grouped into. From the Hamburger Menu, select Locations to display the Location List.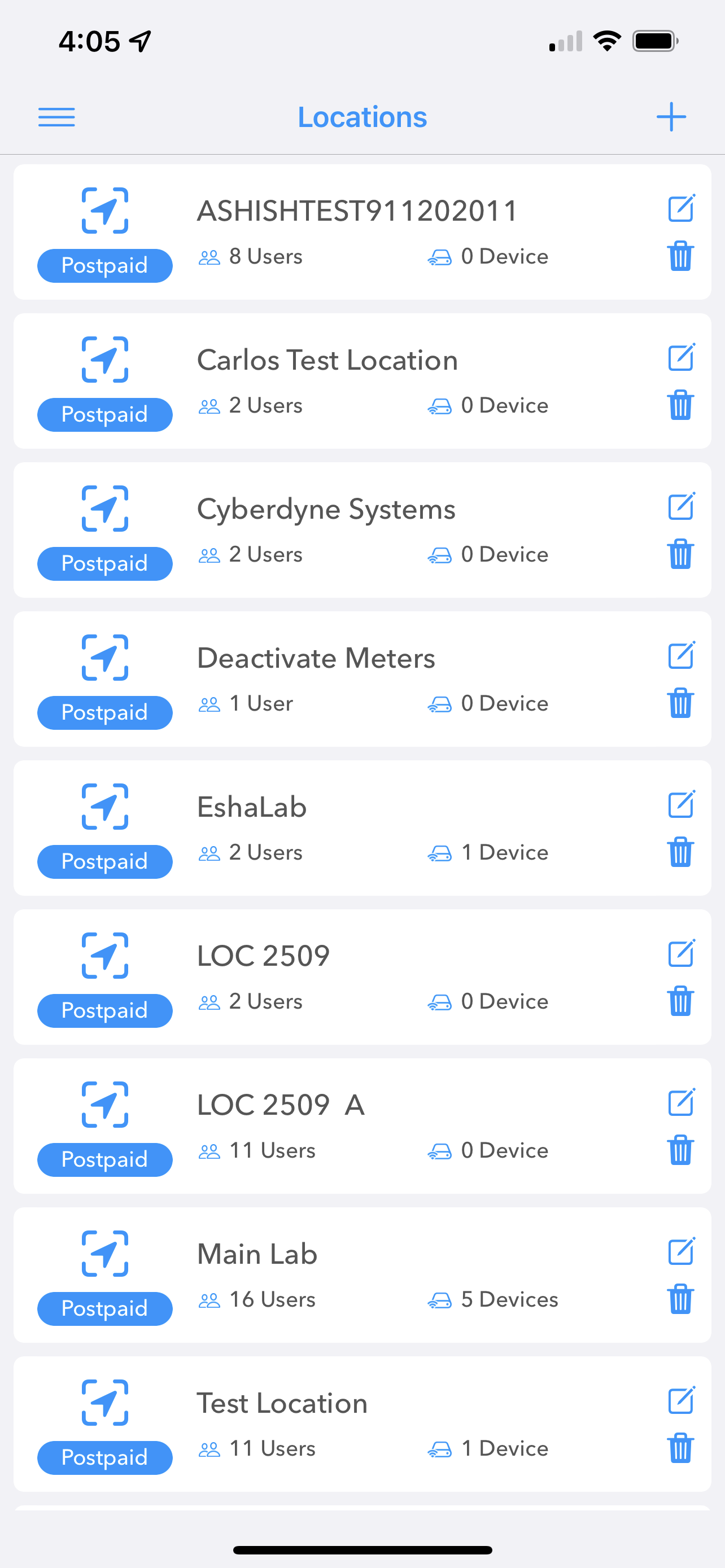 This list shows all of the locations that have been defined along with the number of Users and Devices at each Location.
Searching for Locations
Enter text in the Search Bar at the top of the screen to limit the list to Locations that contain the given text.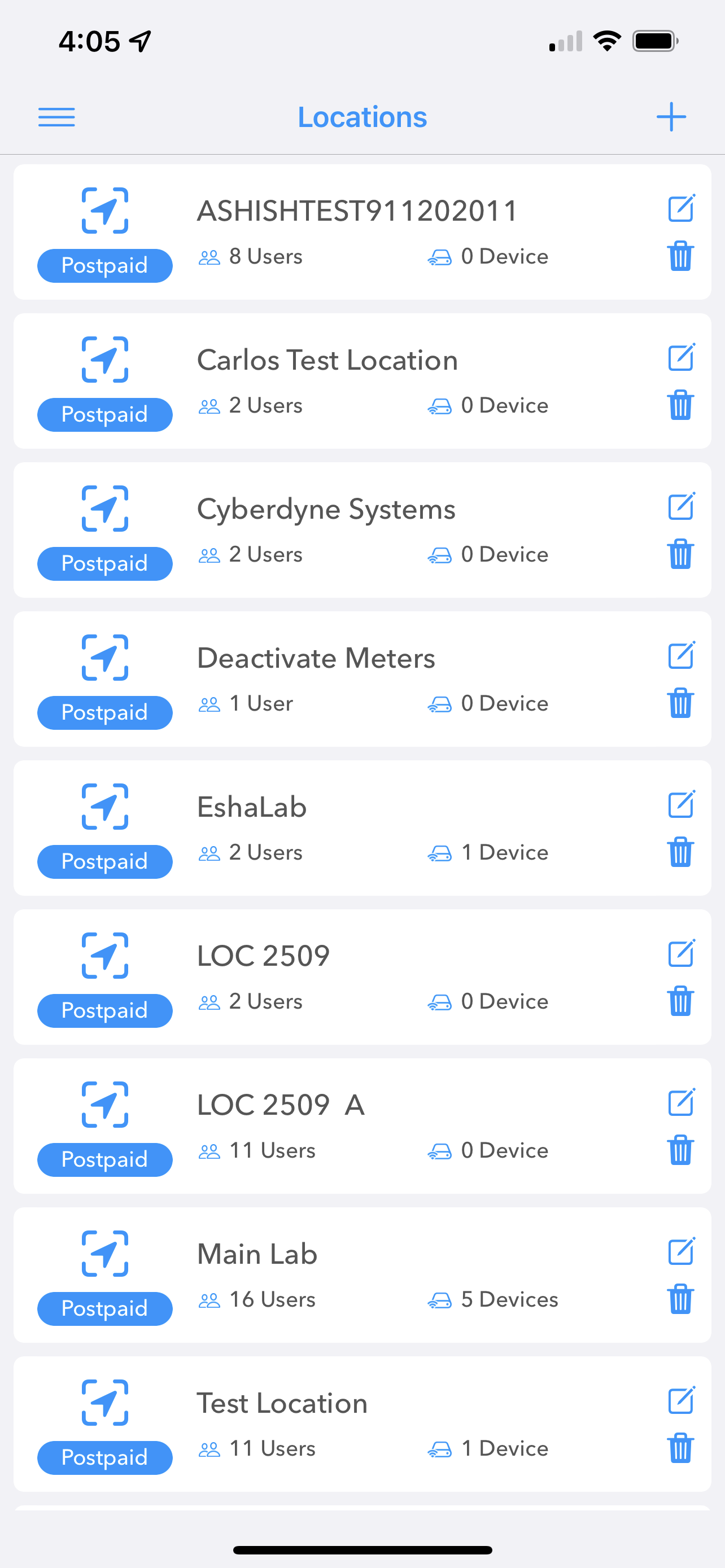 Adding a Location
Tap the + button in the top, right-hand corner of the screen to add a new location. A new, empty Location will be created and the Location Editor will be displayed.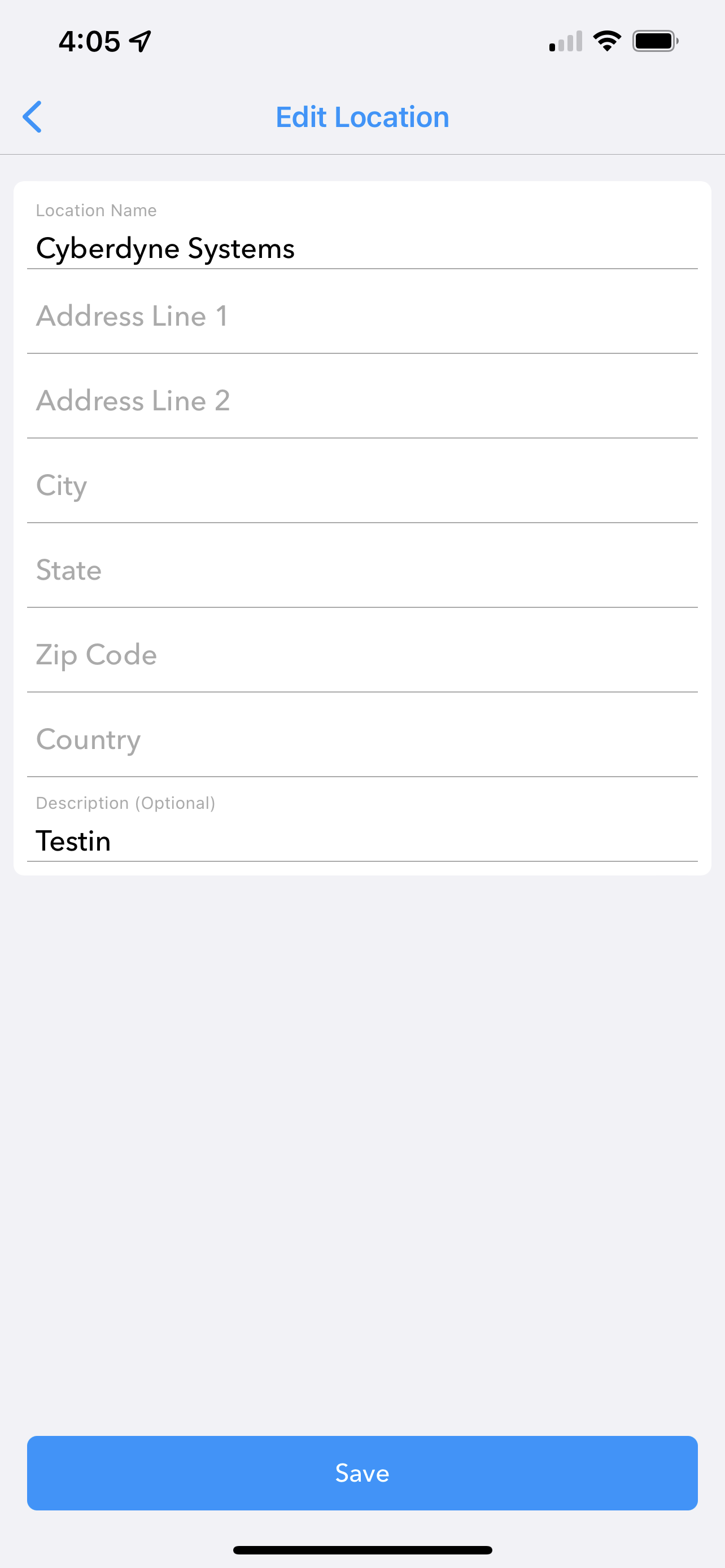 Enter a required Location Name and optionally provide an Address and Description. Tap the Save button to save your changed and finalize the Location creation.
---
Was this article helpful?
---
---
What's Next