Getting Started
The TraceableLIVE® web and mobile (both Android and iOS) apps connects you to your critical environments monitored by TraceableLIVE® ISO 17025 calibrated measurement devices. Once a device is connected to your account, you can monitor, manage, and control via your apps remotely.
Simple Setup
Getting started with the TraceableLIVE® web or mobile apps couldn't be easier:
Purchase a TraceableLIVE® product, connect it to your existing network. Either Wi-Fi or Ethernet enabled Digital Data Logger are available and provides continuous data transmission to the cloud-based interface. Audible and visual alarms helps those present in the lab identify any out-of-range conditions.

See our Setup Guide for more details.

Setup an account through the TraceableLIVE® website: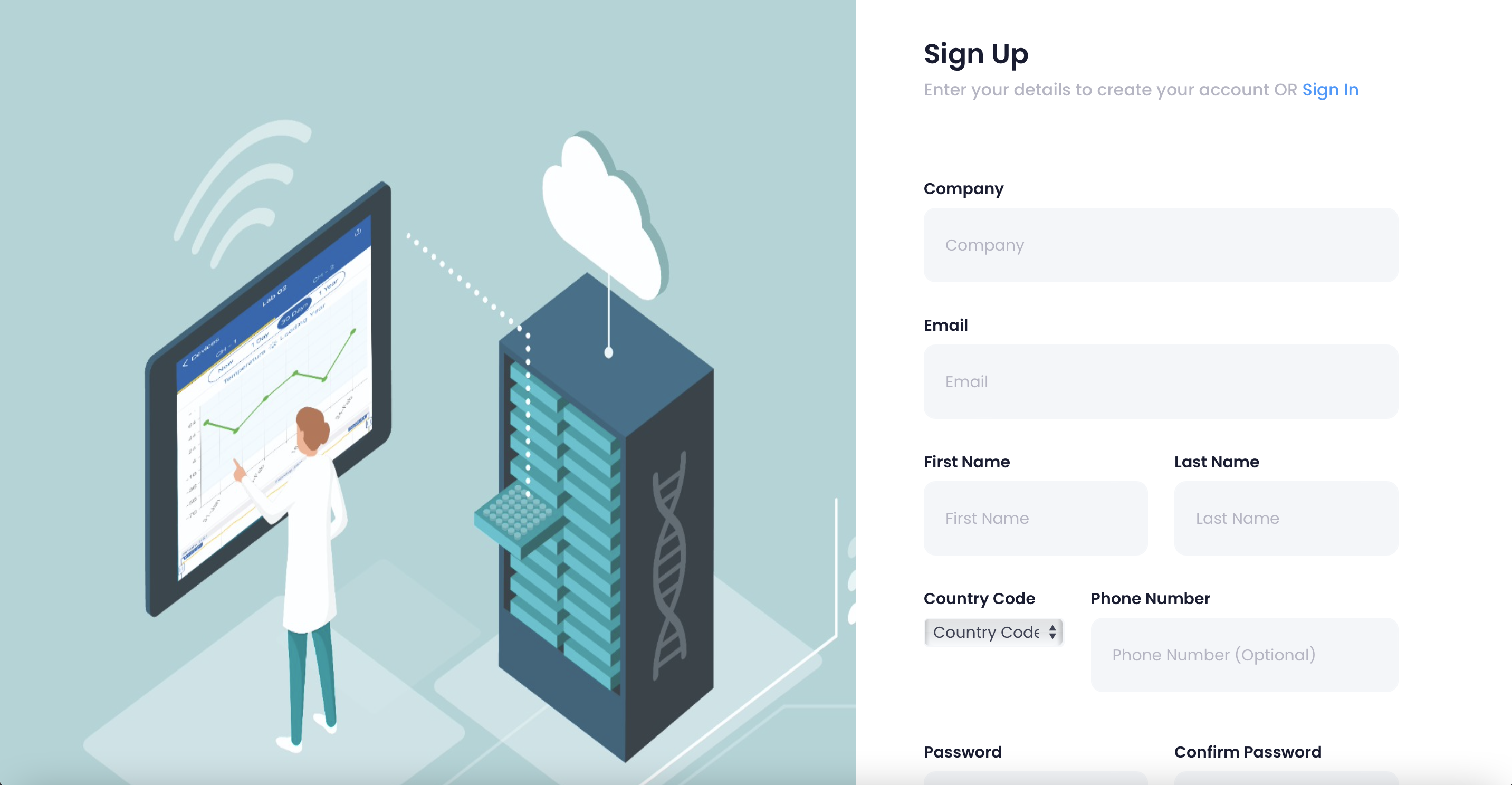 Fill in all of the required fields and click the Register button to complete the registration process. This will create a Free account that is limited to one user, provides email and push notifications, 1 month data storage, up to 3 devices and calibration due notifications.

When you log into the TraceableLIVE® Web App you can upgrade to one of our paid account subscriptions. For prices and details, please see our Features and Pricing page. For details on upgrading your account type, please see our Managing Subscriptions page.

With your new account created, log into either the TraceableLIVE® Web App or the TraceableLIVE® Mobile App to attach your Digital Data Logger to your account. See Adding a Device Web or Adding a Device Mobile for details.
Your device will now be attached to your account and you will be able to manage and monitor it remotely. See Devices Web or Devices Mobile for more details.
---
Was this article helpful?
---
---
What's Next