NOTE
This feature is only available TraceableGO has been activated for your TraceableLIVE® account. See Managing Subscriptions for more details.
Finding Dataloggers
Configuring and uploading trips from Traceable® Bluetooth Dataloggers has been split into two different menu items to improve navigation and ease of use in the app.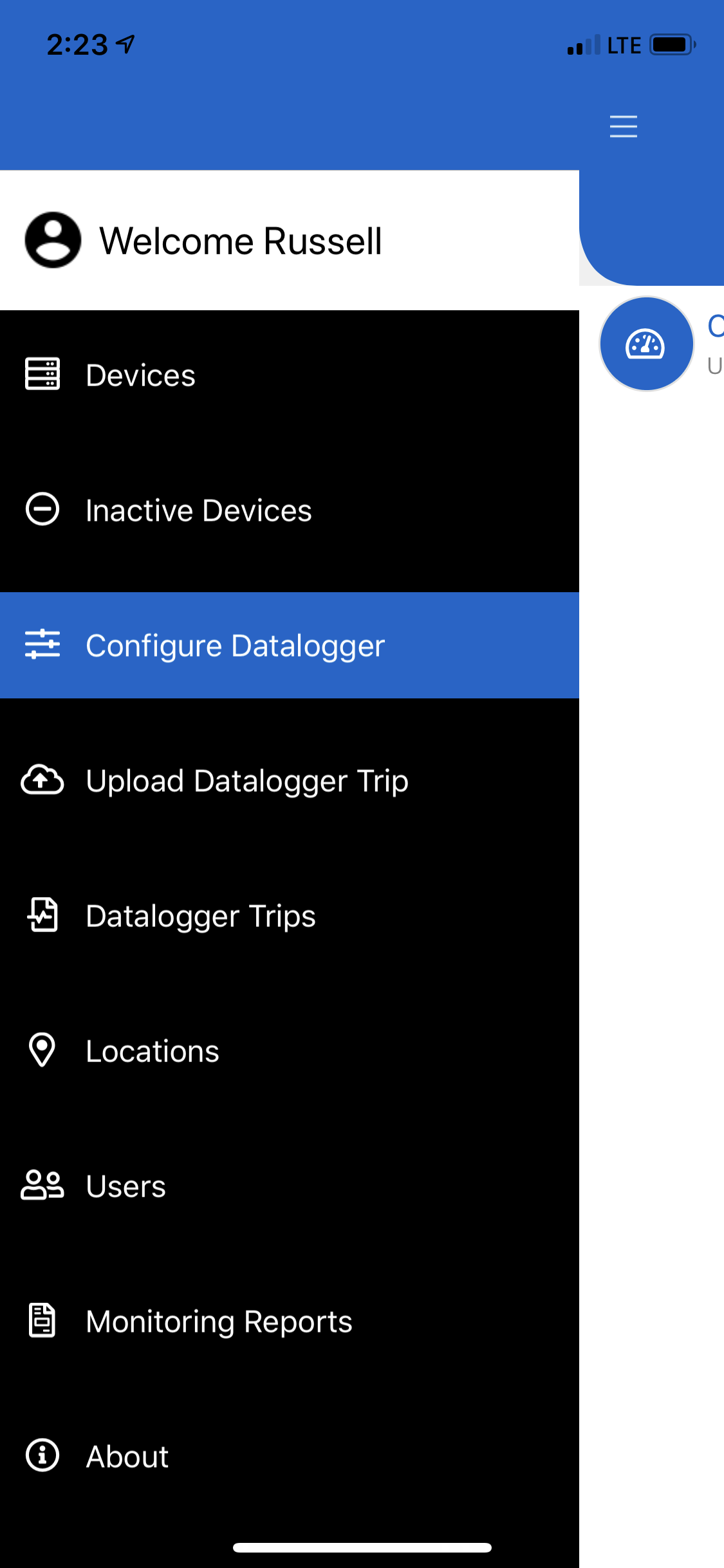 Scanning for Devices
The new Traceable® Bluetooth Datalogger scan screen will display any device in range that has been placed in the discoverable mode by quickly double-tapping the Start/Stop button.
A new notification has been added to assist users in getting the device in a discoverable mode.
The screen heading and the scan icon change to give the user active feedback when a scan is active.
After a scan has completed, the user can tap the Antenna icon (in the upper right hand corner of the screen) to start a new scan.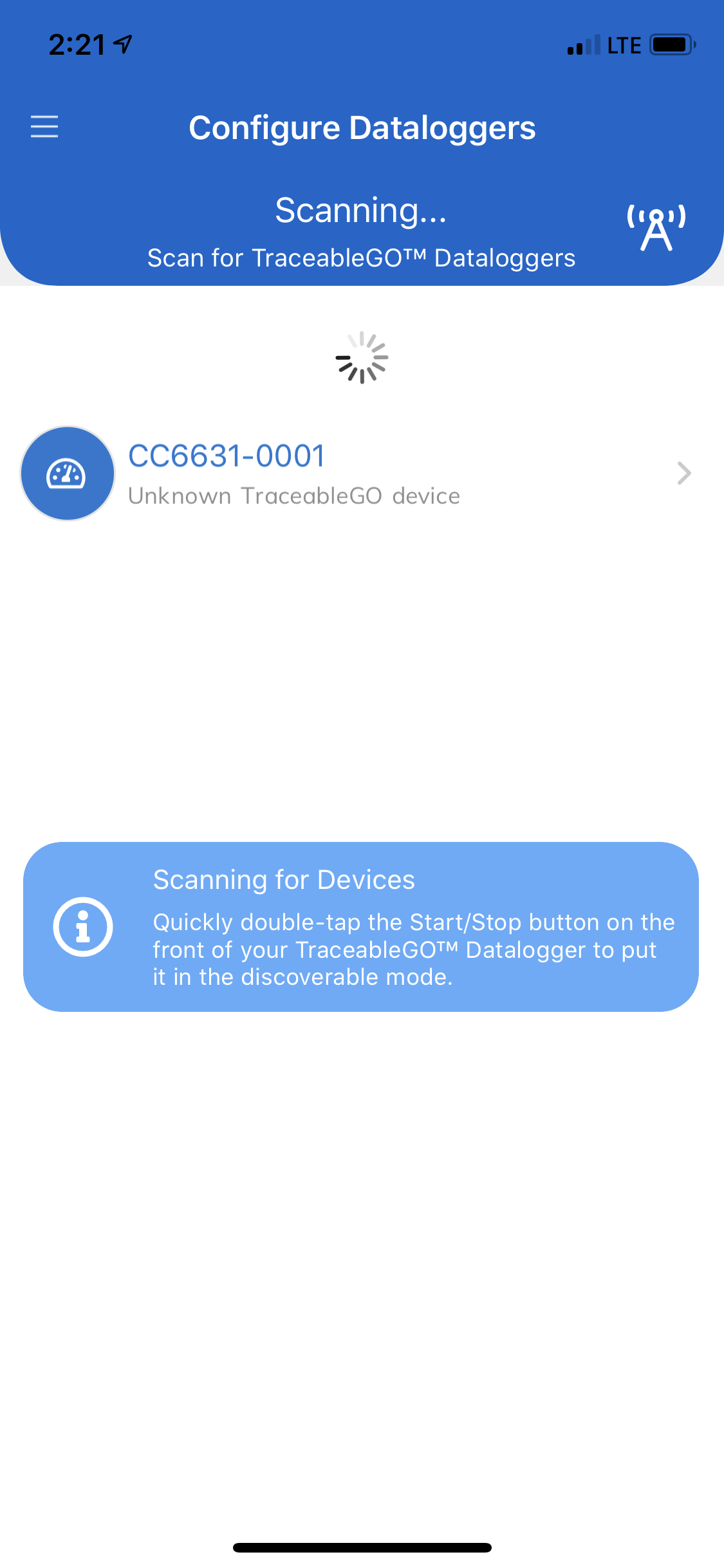 Selecting a Device
When one or more Traceable® Bluetooth Datalogger devices are found they will be displayed in the list along with an icon, the model number, the last four digits of the serial number and a short description of the device.
Based on the mode selected (from the main menu), tapping on a device in the list will either allow the user to configure the device for a new trip or upload an existing trip from the device into Device Cloud.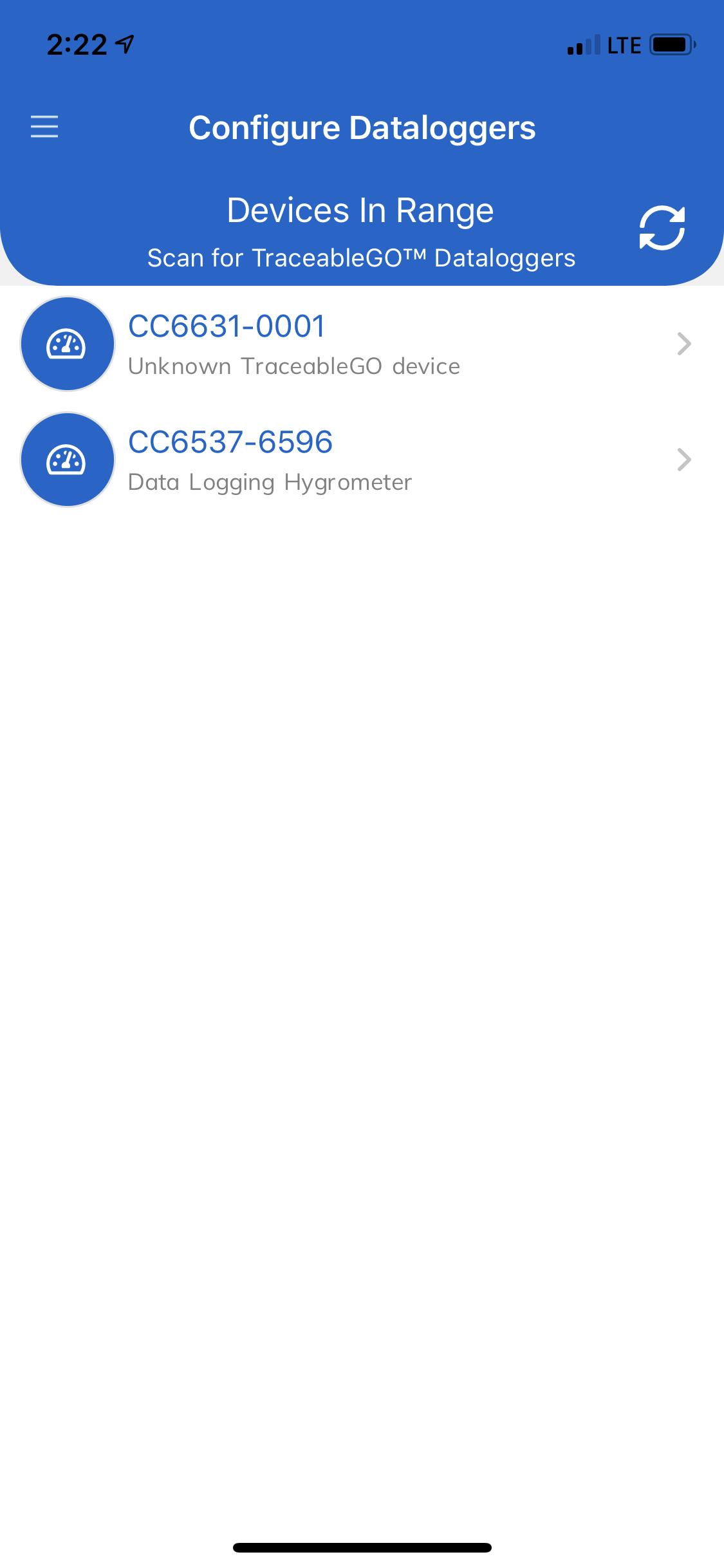 ---
Was this article helpful?
---
---
What's Next