Device List
The new enhanced Device List makes it easier to find the devices you want quickly by providing the ability to easily search for a device name or serial number. Additionally, you can filter the list by one or more location or by alarm state.
Device List Features
The new Device List has the following features:
Search - Find devices by searching for names or serial numbers.
Card View - Get quick heads-up view of your current device statuses such as alarm state and battery level.
Filter Results - Filter list of displayed devices by location or alarm state.
Card View
The new Card View provides a dashboard like interface where you can quickly see the status of your devices such as their current alarm state, WiFi strength and battery level along with the data type and readings for up to three different device channels.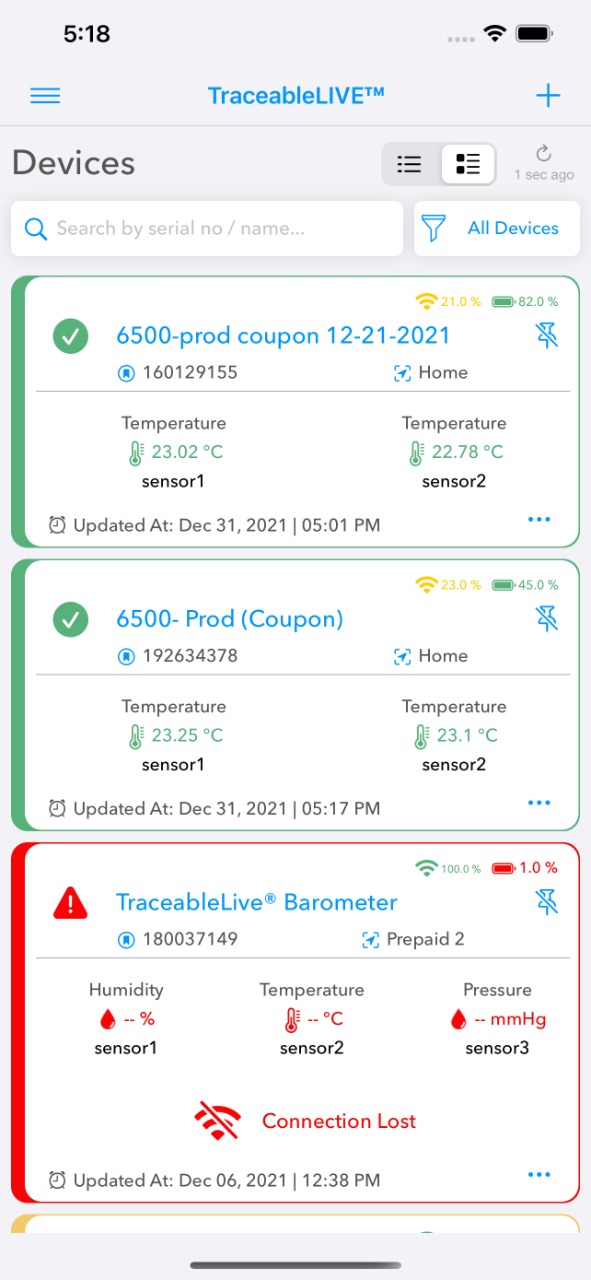 List View
Provides an icon based Alarm State, the Device Name, Serial Number and Location. Use this view to see more devices at the same time.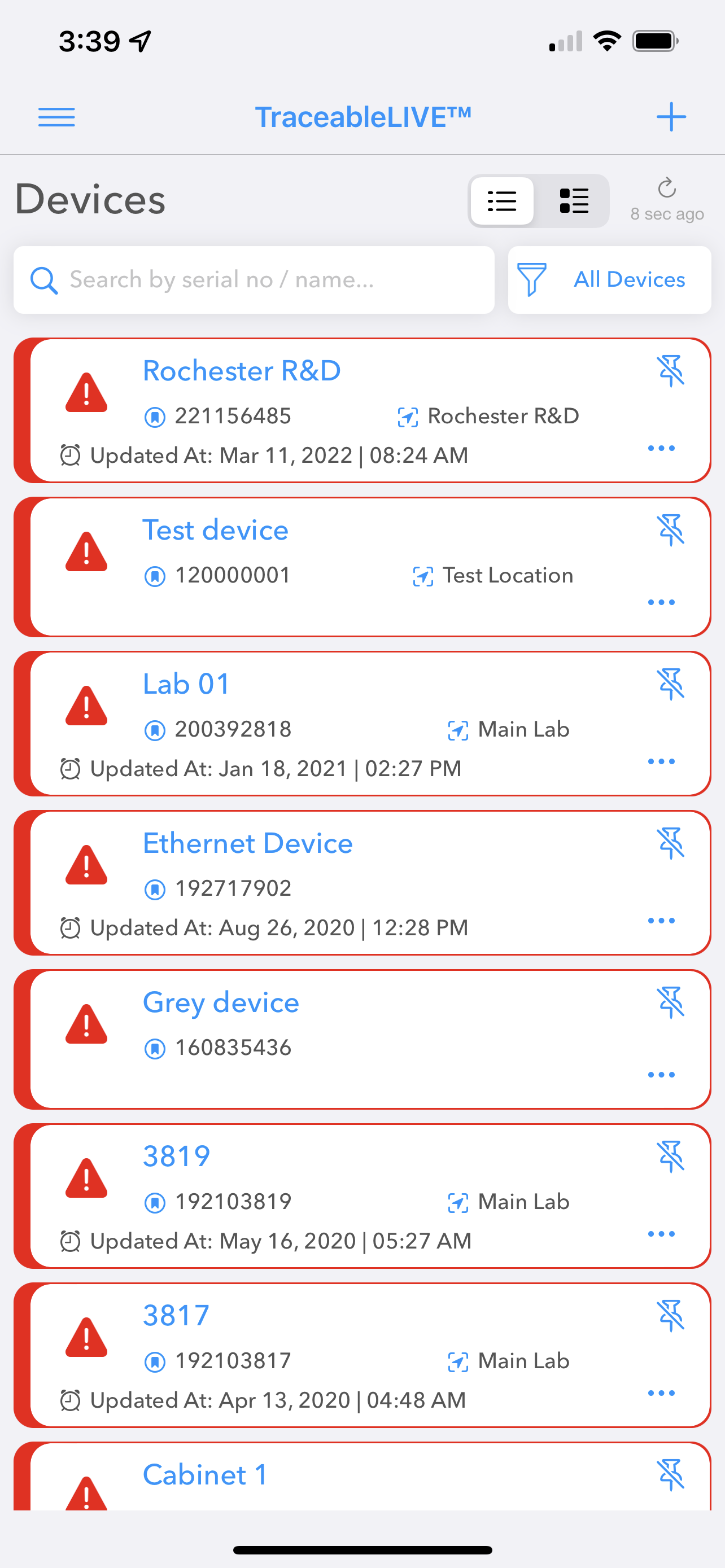 Filtering Results
The new list filters make it easy to see only the devices that you need, when you need them. Quickly and easily limit the list to the devices in one or more Location. Additionally, the list can be limited to devices with a given Alarm State. Both filters can be applied at the same time to further narrow down the list.
Searching
With the new search feature, you can easily find a device by entering either a partial or full name or serial number.
Search can be combined with filters to get to the device you are looking for fast.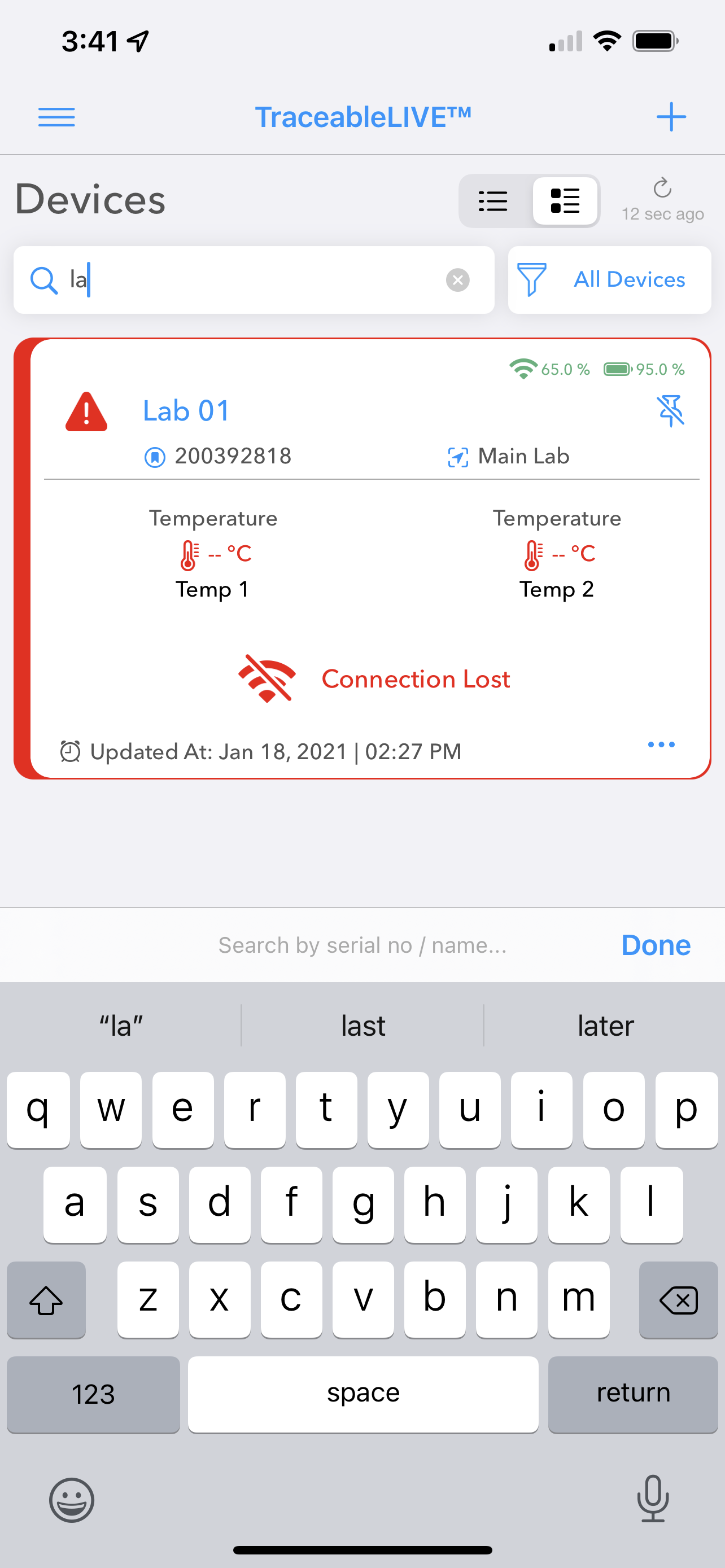 ---
Was this article helpful?
---
---
What's Next