Add Device
New form abilities make it quicker to fill out forms, such as the Add New Device page, on your mobile device. This includes the following features:
Easier Editing - New forms view makes it easier to see editable fields. Use the Clear button to quickly empty values.
Instant Feedback - Get inline notifications for bad or missing data or when a field is entered correctly.
New standardized edit fields make it easier to see which items are editable. Use the new clear button to erase existing values and enter new ones.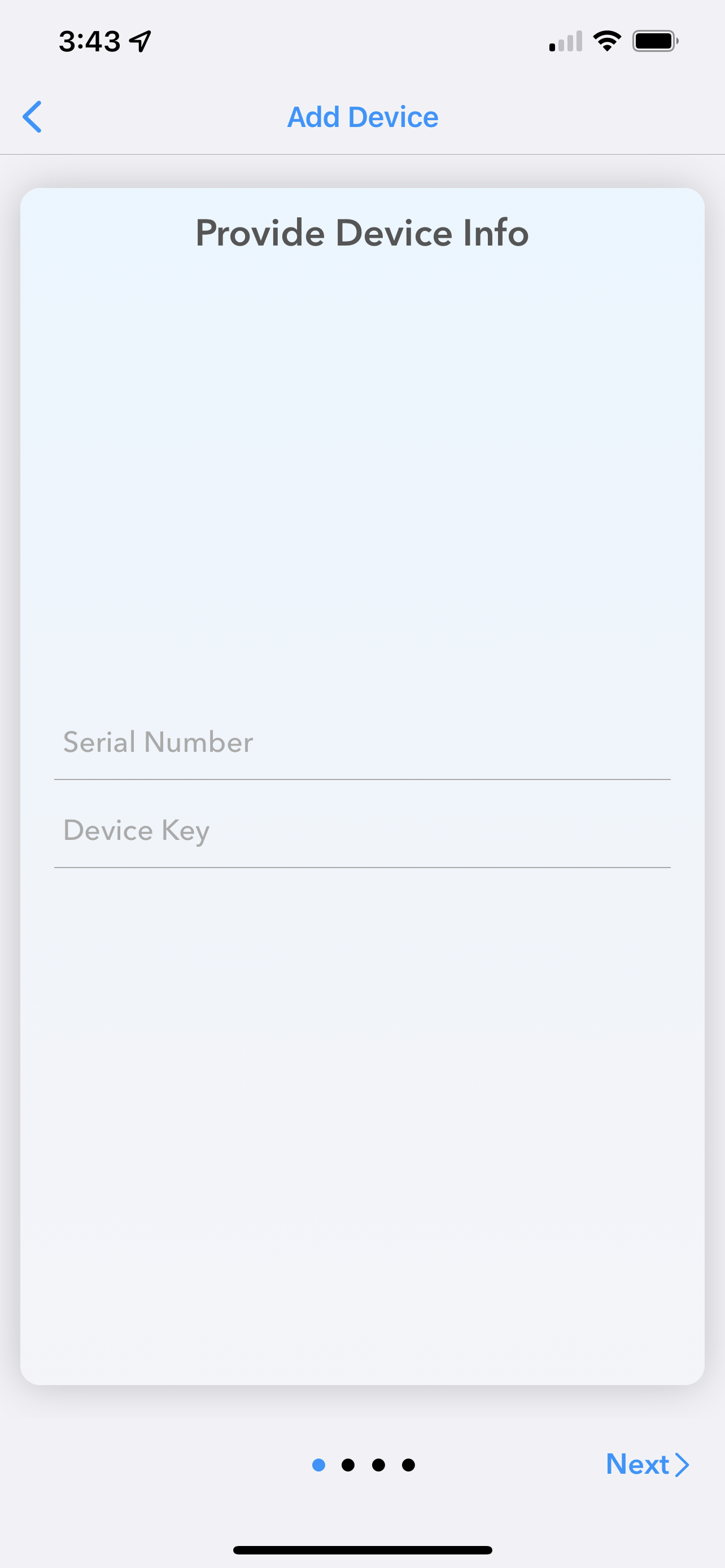 Additionally, standardized selectors have been added for Locations, Devices, Time Zones, Channel Aliases and Channel Alarm Settings. Use the same techniques to select or edit these values anywhere they are used inside of the TraceableLIVE® Mobile App.
Adding a Device
To add a new device, tap the + button at the top, right-hand corner of the Device List: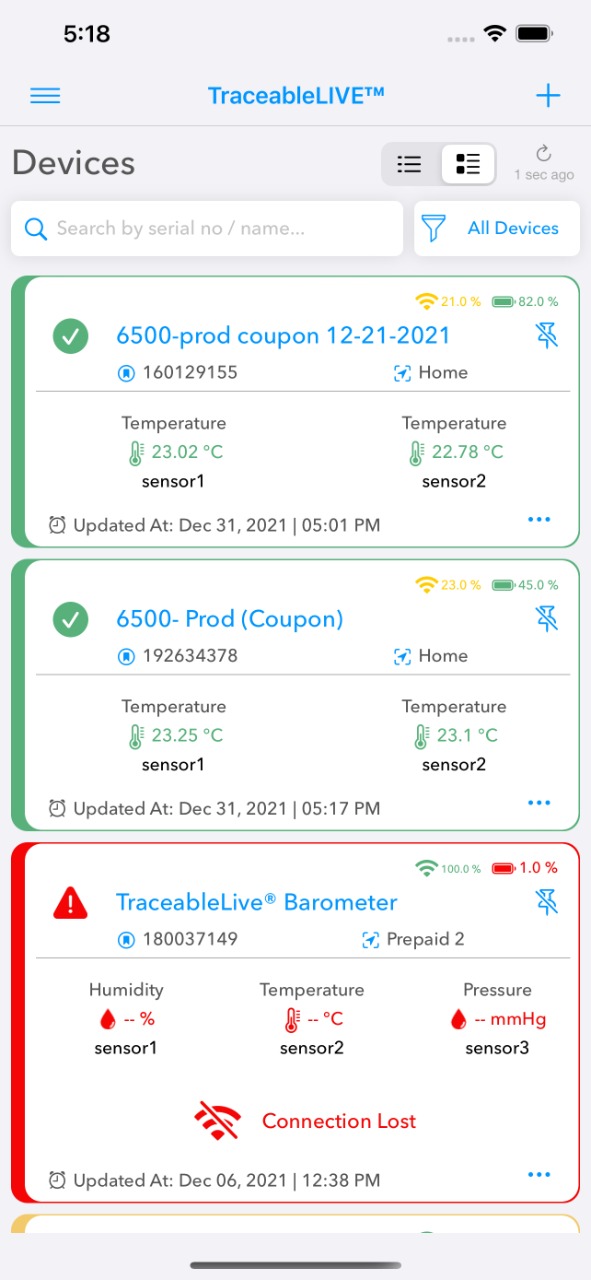 And you'll be taken to the Add Device screen.
Device Validation
Quickly enter the Device Serial Number and Key by using your mobile device's camera to scan the device's QR Code (on devices where one is present).
NOTE
Your TraceableLIVE® Datalogger device's Serial Number and Device Key can typically be found on a label on the back of the device.
Newer TraceableLIVE® Datalogger devices also include a QR-Code sticker that can be scanned by the mobile version of the TraceableLIVE® app to quickly enter the Serial Number and Device Key.
When hand entering information, such as Serial Number, Device Key or Device Name, get instant, inline feedback as to the validity of the data entered.
Predecessor Device
If the new device is replacing an existing device, tap the PREDECESSOR DEVICE (OPTIONAL) Turndown and select the device being replaced.
This will attach any device measurements and notifications to the new device so you don't lose any history.
With the Serial Number, Device Key or Device Name entered, tap the Continue button to configure the new device.
Additional Settings
New standardized editors make it easier to select information such as Location, Logging Interval and Timezone.
New Channel Alias and Channel Alarm editors make it easier to fill out these settings as well.
Use the Copy from another device button to copy the settings from another, already configured device.
With all of the information entered, tap the Save button and the new device will be added to your TraceableLIVE® account. You will be returned to the Devices screen.
---
Was this article helpful?
---
What's Next