About TraceableLIVE® Dataloggers
---
About TraceableLIVE® Dataloggers
TraceableLIVE® cloud-based system monitors your critical environments and lets you know if anything goes wrong by sending you SMS Text, Email, or Push Alert notifications.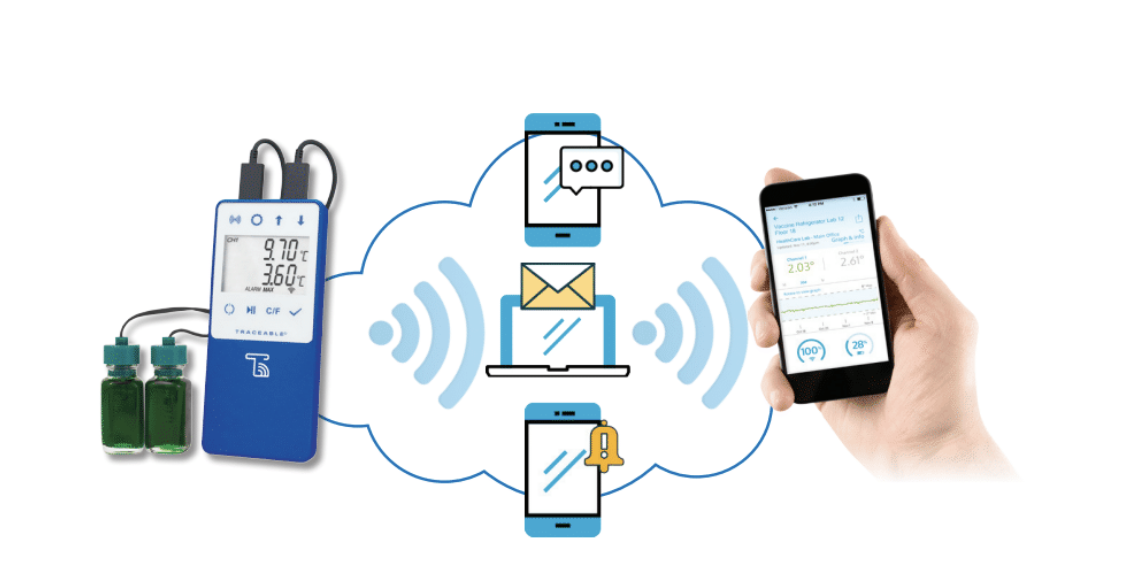 When you can't be there, TraceableLIVE® alerts you via your smartphone, tablet, or computer at any time, anywhere.
TraceableLIVE® provides simple, digital monitoring of:
Refrigerator/Freezers
ULT Freezers
Vaccines
Chemical Storerooms
Biofuel Research
Greenhouses
Liquid Nitrogen Storage
Microbiology/Immunology
Controlled Warehouses
Once the setup is complete you can:
Set alarm parameters on device remotely.
View current conditions anywhere.
Generate data reports in real time.
Assign user access for the whole team.
TraceableLIVE® Fully Compliant Solution
TraceableLIVE® meets 21 CFR Part 11 North American compliance and Annex 11 for Europe. All devices include ISO 17025 accredited calibration.
For a full list of accreditations, please visit our Accreditations website.
TraceableLIVE® Refrigerator/Freezer Datalogging Thermometers
Ideal for monitoring temperatures or critical samples and reagents in refrigerators & freezers.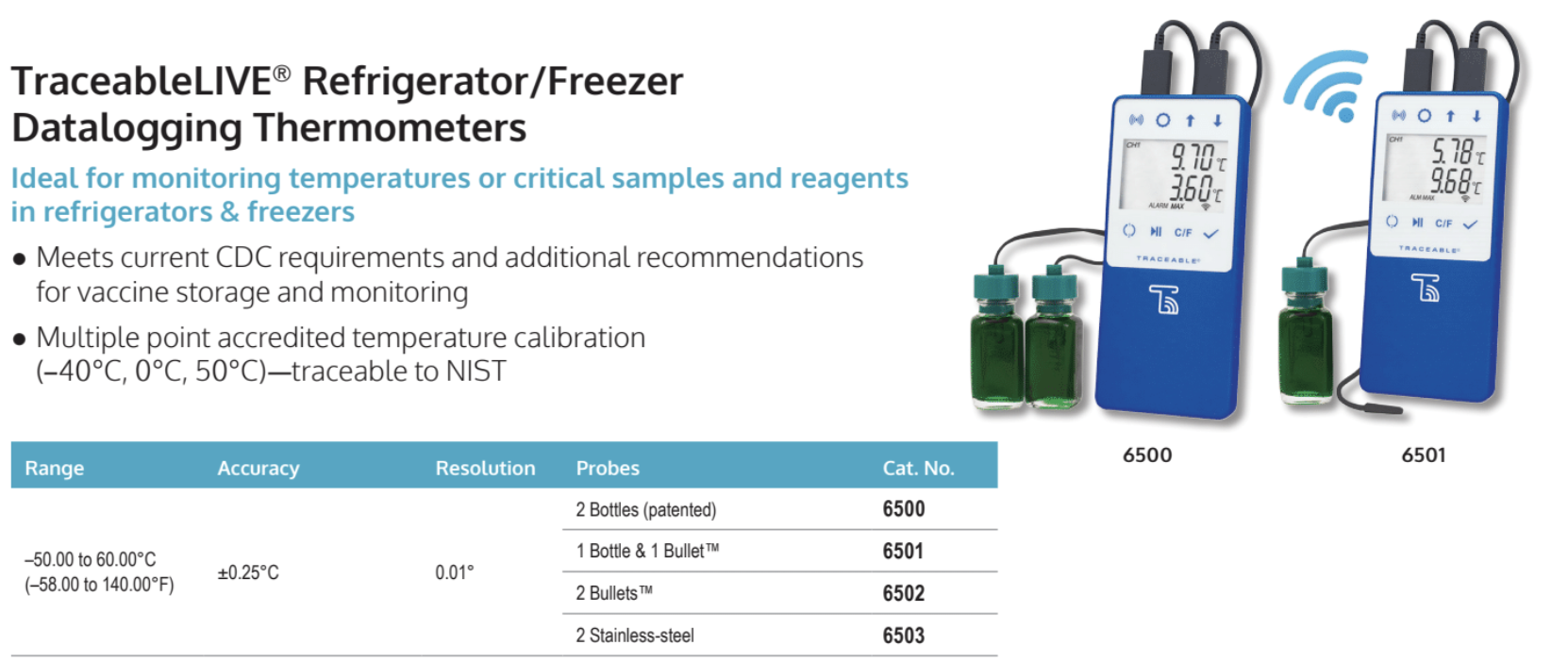 TraceableLIVE® Ultra-Low Datalogging Thermometers
Designed for ULT freezers—monitor temperatures below –80°C ensuring critical samples are not compromised.

TraceableLIVE® LN2 Datalogging Thermometers
Best for monitoring temperatures in Liquid Nitrogen storage dewars—receive notifications for temperatures down to –200°C.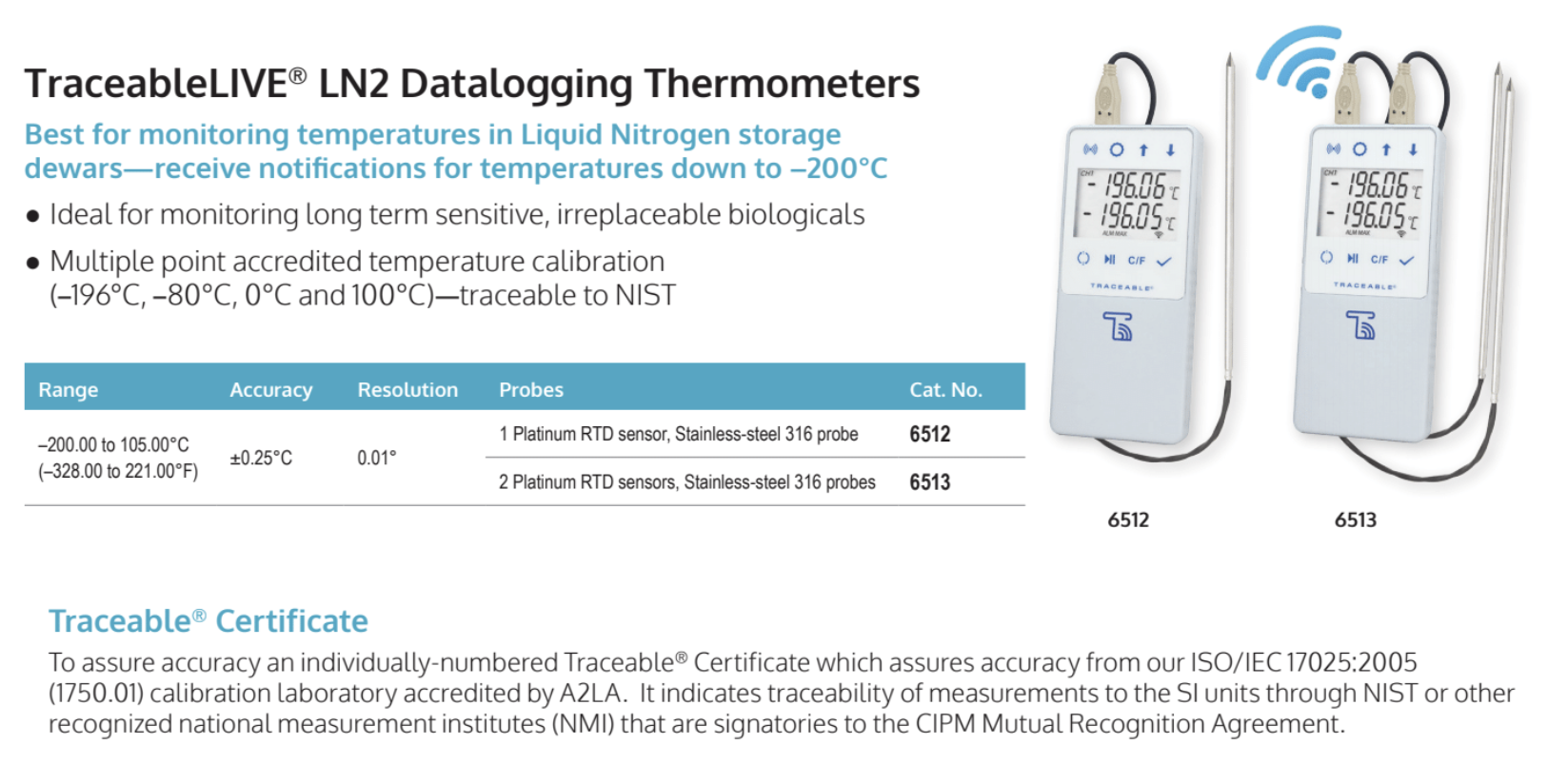 TraceableLIVE® Datalogging Hygrometers/Thermometers
Ideal for monitoring humidity and temperatures in controlled storage laboratories, warehouses, storerooms, and environmental chambers.

TraceableLIVE® Datalogging Barometer
Designed to monitor plants, blood gases or any environment where barometric pressure conditions are critical.

TraceableLIVE® Datalogging CO2 Meter
Best for monitoring CO2, temperature and humidity in greenhouses, micro labs, biofuel research and other environments.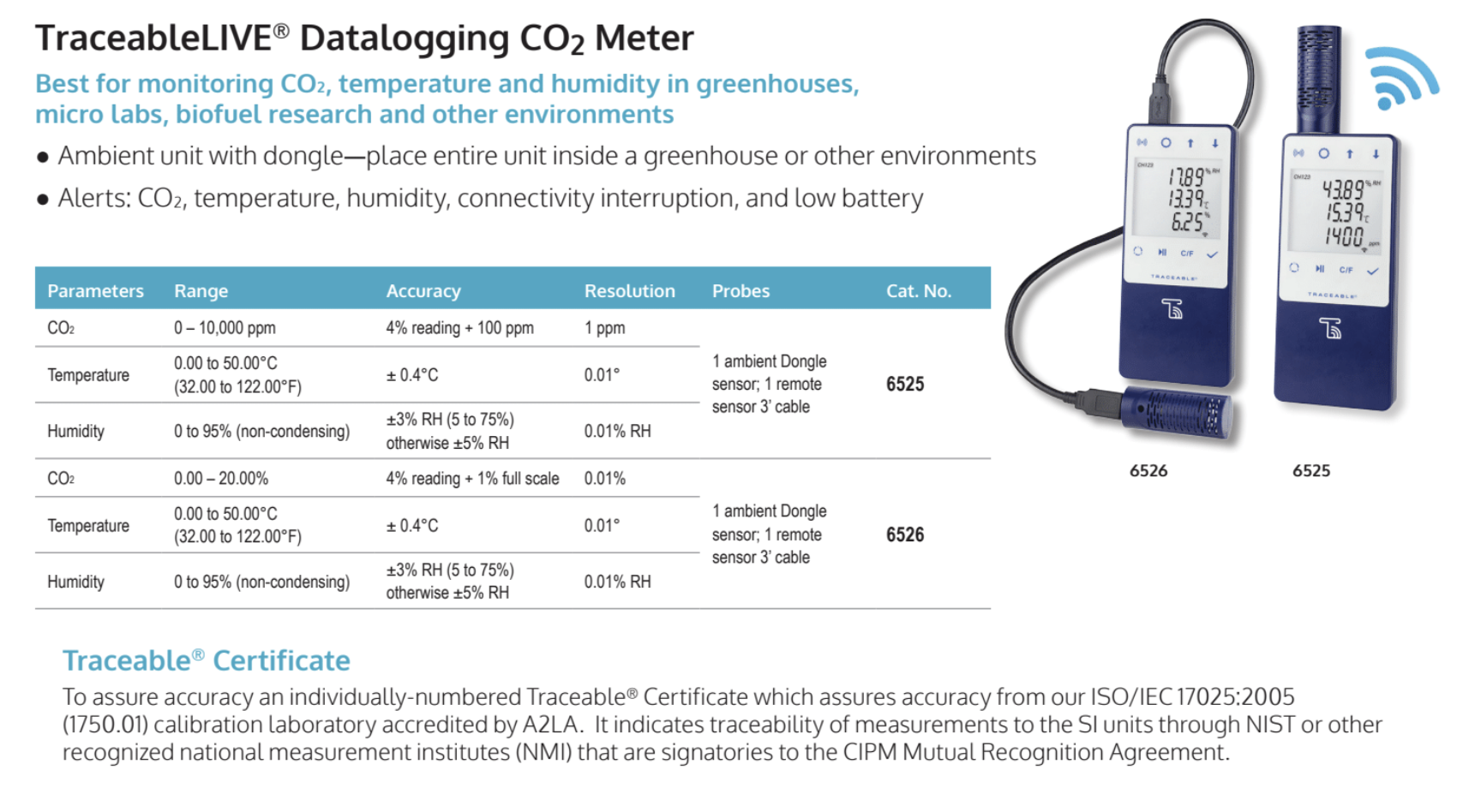 Simple to Setup
Getting started with TraceableLIVE® is as simple as:
Purchase Data Logger.
Download App.
Scan QR Code.
Start Monitoring.
See our Setup Guide for more details.
---
Was this article helpful?
---
---
What's Next